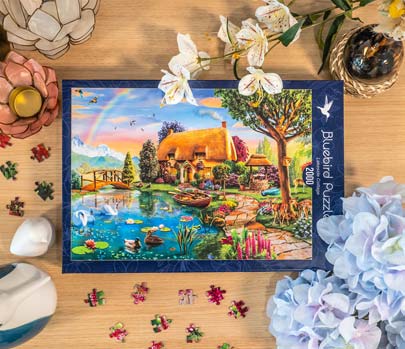 Bluebird Puzzle Jigsaw Puzzles


Bluebird Puzzle is a French jigsaw puzzle brand. It offers a very wide selection of jigsaw puzzles for adults and children, but also a very nice collection of nearly 150 references of art jigsaws, some of which are manufactured in Behren-lès-Forbach, France.

With jigsaw puzzles of up to 6.000 pieces, Bluebird Puzzle offers a wide range of formats, to satisfy all jigsaw lovers.

The Bluebird brand was created in early spring 2018 and yet it already has over 600 references to its credit. Famous artists such as Dominic Davison, Aimée Stewart, Ciro Marchetti, Steve Crisp or David Galchutt are part of the catalogue.

Bluebird Puzzle offers colourful images of an irreproachable quality and some even made in France !