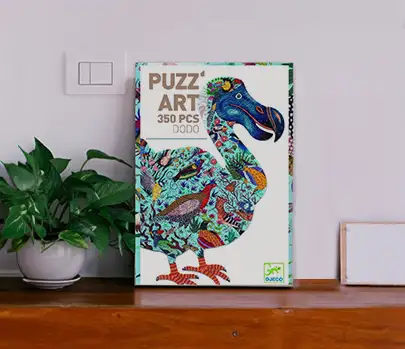 Djeco Jigsaw Puzzles


Djeco is a brand of games and toys that offers a wide range of puzzles for children (from 3 pieces to 1,000 pieces). With beautiful silhouette boxes or more traditional boxes, Djeco puzzles are particularly appealing to children from 2 to 12 years old. Discover their beautiful wooden puzzles with embedding for the youngest, too.

The Djeco universe is characterized by soft colours and elaborate graphics. Each puzzle is a real gem that your child will enjoy completing.

Offer a Djeco puzzle to your children, for hours of fun and discovery !