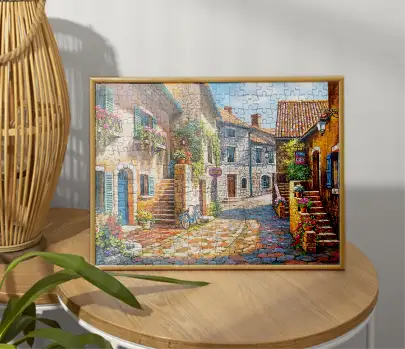 Castorland Jigsaw Puzzles


Castorland is a Polish puzzle brand: with a wide range of several hundred pictures, this Eastern European brand competes with the European leaders. From 4-piece puzzles for the little ones to 4,000-piece puzzles, Castorland's range of jigsaw puzzles will please the biggest puzzle lovers !

Find the Castorland jigsaw puzzles catalogue, in stock all year round on our website: cottages, landscapes, animals, etc. A wide range of colourful visuals will appeal to both experienced puzzlers and beginners.

Castorland puzzles, also have an important feature: attractive prices, so that everyone can enjoy the fun of "puzzling"!