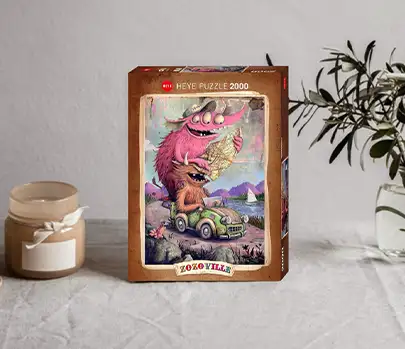 Heye Jigsaw Puzzles


Discover the puzzles of the German brand Heye, with absolutely unique products. Aimed at adult customers, the range is extremely high quality and highly appreciated in the puzzle world. It is mainly composed of 1,000-piece puzzles and more.

The visuals do not resemble those of other brands, and the selection is very original. With its exclusive range of humorous puzzles in triangular boxes, Heye has attracted the talents of great designers such as Loup, Mordillo, Ryba or Blachon.

Heye also offers a puzzle of Rosina Wachtmeister's famous colourful cats!