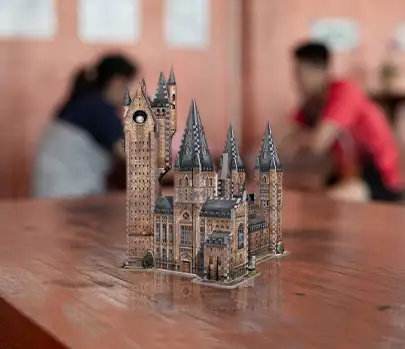 Wrebbit 3D Jigsaw Puzzles


Wrebbit 3D is the leading brand in three-dimensional foam puzzles. All products are designed and manufactured in Canada.

Would you enjoy a fun challenge? Then go ahead and build a Wrebbit 3D puzzle. Build Hogwarts castle or the Weasley's house from the Harry Potter saga. Are you a fan of Game of Thrones, Downtown Abbey or Friends? We have what will keep you entertained for hours! You will also find a beautiful series of world famous landmarks such as Big Ben, the Empire State Building, the Eiffel Tower and other famous 3D models.

Wrebbit 3D puzzles are a great gift to give or to treat yourself!