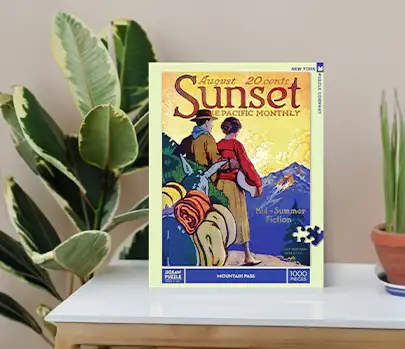 New York Puzzle Company Jigsaw Puzzles


Founded in 2007, the American firm, New York Puzzle Company, aims at offering a selection of interesting artistic images to be assembled, and which can also be used as decorations at home

With designs from 100 to 1,500 pieces, the range is designed to appeal to a wide audience. Indeed, many theme collections are available: Harry Potter, Guinness, National Geographic, New Yorker magazine covers, Sunset posters, vintage illustrations, etc.

Made in the USA, the New York Puzzle Company puzzles are produced from recycled cardboard and have a linen finish to reduce glare.

With a selection of absolutely unique images, discover the New York Puzzle Company puzzles!