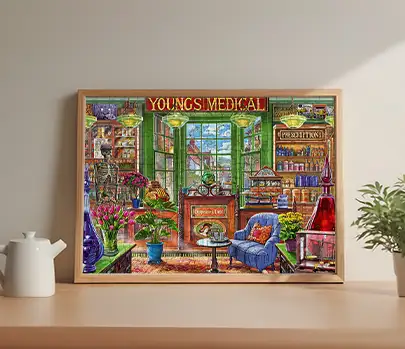 Falcon Jigsaw Puzzles


Browse our selection of Falcon jigsaw puzzles, with typical English retro-style illustrations. The range consists of 500- and 1,000-piece puzzles, aimed at adult puzzlers.

Assemble everyday life designs, warm interiors, country landscapes, or charming cottages piece by piece.

Discover the quality of Falcon puzzles, which will not leave you indifferent !