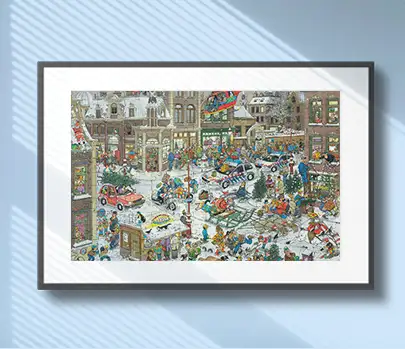 Jumbo Jigsaw Puzzles


Jumbo has been a quality reference in the puzzle sector for decades. Specialising in adult jigsaws, discover the brand and its specificities.

The brand with the red elephant is particularly popular for its collection of humorous puzzles by Jan Van Haasteren. This talented illustrator presents us with scenes from everyday life, with amusing and often out of control situations!

Jumbo also produces the Wasgij range of puzzles. So what does "Wasgij" mean? WASGIJ = JIGSAW read backwards: "Jigsaw"! Wasgij puzzles have the specific feature of representing what the characters on the box illustration see. The principle is to make a puzzle of which you do not have the image!

Here is a brand with an original range, which will please you!