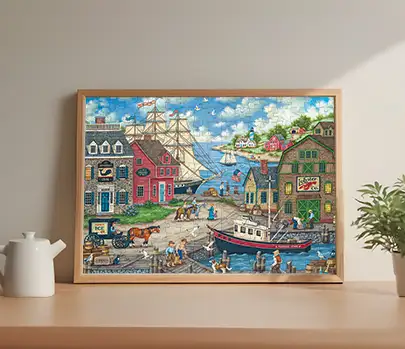 Master Pieces Jigsaw Puzzles


Master Pieces is an American company founded in 1995 with the aim of offering puzzles of impeccable quality. Made from recycled paper and soy-based inks, the company is committed to an environmentally responsible approach.

The brand offers a wide selection of sizes: 300- and 500-piece XXL, 550-, 750-, 1000- and 2000-piece puzzles. You will also find beautiful shape puzzles. These puzzles have a distinctive shape and are a change from the classic rectangular formats.

The brand offers visuals by illustrators loved by puzzlers, such as Dean Russo or Chuck Pinson.

Find on our website the whole catalogue of Master Pieces puzzles for adults, with its original and colourful range, and a selection of typically American pictures.