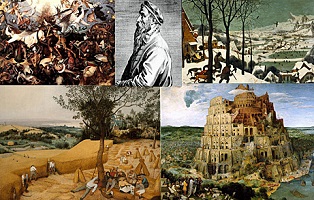 Pieter Brueghel Jigsaw Puzzles
Painter



Pieter Brueghel is the author of an unclassifiable and innovative painting. In 1552, he was accepted as a master at the Antwerp painters' guild before travelling to Italy, Lyon and the Swiss Alps. Pieter Brueghel settled in Brussels where he married Mayken Coeck in 1563, the daughter of his former master. His painting is like a bridge between the Middle Ages and the Renaissance, he goes beyond the art of the Flemish Primitives.

Birth : 1525 in Breda in the Netherlands.
Décès : 9 September 1569 (at the age of 44) in Brussels, Belgium.

Discover the artist's works on our website!